Jason Decaires Taylor..
Jason creates underwater sculptures for the purpose of reef conservation as artwork. He achieves this by casting full sized people of all ages and sizes and in many poses out of cement.
The cement is lowered onto the sea bed using a boat with crane facilities. The cement then acts as a base for life to grow upon and around the sculptures. It brings to the viewers attention the world of coral reefs and the many beautiful life forms inhabiting it.
The mass of sculptures all in one place lend itself to the ocean reminding us of the space we inhabit and the space thats normally seen by few people. Jason used to work as a scuba-diver instructor all over the world so you notice a huge link and influence there.
Whats interesting is that to view his artwork in real time you have to put on the the scuba diving equipment, allowing you to enter his world he is so familuar with but the viewer may not be. The scuba gear is like a key to the water world below.
Ive always been interested in what lurks and whats hidden in the ocean depth and will learn to dive some day! well soon hopefully after university. I am interested in making a type of public art also where you have something being changed by the ocean constantly and tracking its proceess visually.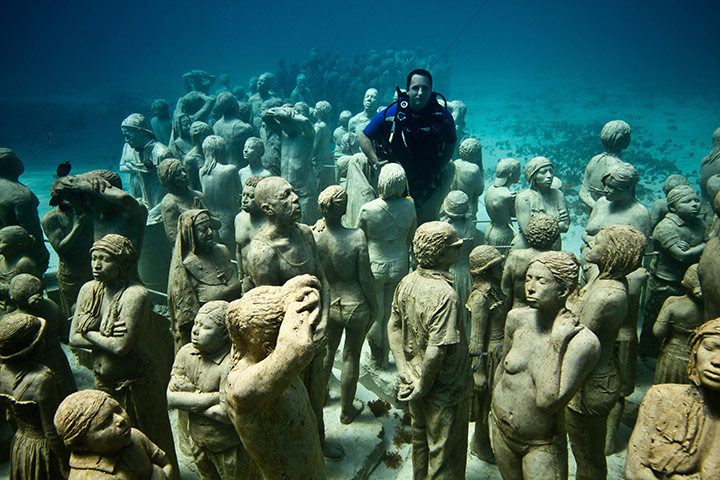 russellcartr posted this